My name is Richard William Nelson, author of the book Darwin, Then and Now, The Most Amazing Story in the History of Science.
Education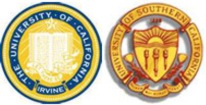 From the University of California, Irvine, earned a Bachelor of Science degree majoring in biology. Later, from the University of Southern California (USC) graduated with a Doctor of Pharmacy degree majoring in pharmacology.
Profession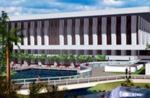 A post-doctoral clinical residency was followed by a year fellowship in pharmacokinetics at USC. Erythrocyte lithium kinetic research was the center of clinical research interest.
Later, as a clinical pharmacologist at Cedars-Sinai Medical Center, continued as an adjunct professor for over ten years in applied clinical pharmacology and hospital management.
Currently practice as Coordinator of Clinical Pharmacy Services at the Eisenhower Medical Center, Rancho Mirage, located in Southern California and as an adjunct professor for University of Colorado, University of Alberta, and Western University— 
Papers, articles, and letters have been published in the following journals:  New England Journal of Medicne, Journal of Investigative Medicine. Clinical Chemistry and American Journal of Health-Systemtal Pharmacy. International Pharmacopsychiatry, Archive of Disease in Childhood, and American Federation for Clinical Research.
Evolution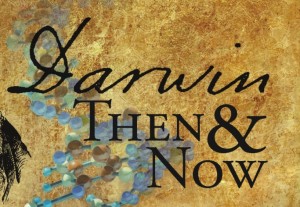 After graduation, as the topic became even more contentious, so did my interest in exploring the scientific evidence for evolution.
Trends in clinical pharmacology often parallels emerging new biological discoveries. Following emerging biological discoveries created an even greater interest in the escalating evolution debate. Trending these discoveries eventually lead me to development of a series of presentations on the evidence for evolution targeted to the high school, college, and university students. The interest generated from these presentations eventually became the driving motivation to write the book entitled Darwin Then and Now.
Darwin Then and Now presents the history of evolution with a time-line of discoveries, people, and ideas. With over a century of unprecedented biological research since the publication of The Origin of Species, now is the time to reflect on the scientific evidence of evolution. This blog is a forum for focusing on one of today's hottest and contentious topics – evolution.
Cycling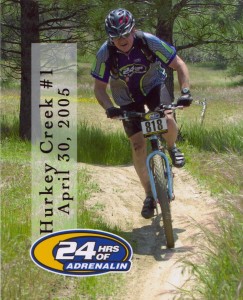 Cycling – mountain and road – is on my early morning schedule, usually at least 6 times a week: ususally chalking-up more than 4,000 miles a year.
Speaking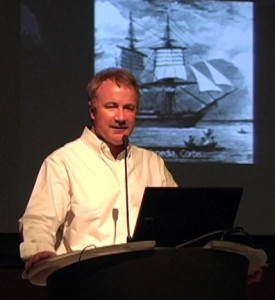 My passion is speaking on the history of evolution with Charles Darwin as the central character in high schools, colleges, universities, churches, community groups, and libraries.  
Photography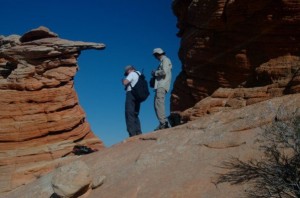 In nature—whenever possible. This is a picture of my brother and I getting ready to zoom-in on the stunning Paria Canyon landscape located between the Grand Canyon and Zion National Park.