Malarial Evolution Nightmare
Evolution paradigms increasingly struggle to survive under the crushing weight of new scientific evidence. "Think of a deck of cards," said Dan Larremore in an interview with Quanta Magazine science writer Veronique Greenwood. "Now, take a pair of scissors and chop the 52 cards into chunks. Throw them in the air. Card confetti rains down, so the pieces are nowhere near where they started. Now tape them into 52 new cards, each one a mosaic of the original cards. After 48 hours, repeat."
Plasmodium falciparium, the species that causes malaria in humans, uses this complex type of process to evade human immune system detection. This is the world's most dangerous malaria parasite, causing 600,000 deaths every year and killing more children under the age of 5 than any other infectious disease on our planet. Greenwood's card story is a malarial evolution nightmare – the var genes.
Continue Reading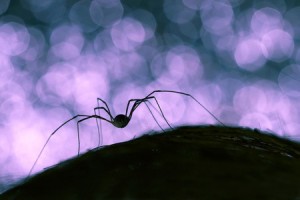 Evolution Bug
Nothing is simple in biology. Monica Young and Paul Hebert of the Biodiversity Institute of Ontario, Canada, have found within the amino acid sequences of eight legged critters, known as arachnids, an evolution bug.
In one of the largest invertebrate amino acid sequences studies to date, Young and Hebert, found highly variable patterns of amino acid sequences in the hemeprotein known as cytochrome C between species. None of Charles Darwin's continuous "successive, slight" evolutionary changes in more than 4,000 species of arachnids studied were found. The paper, published in the highly respected journal PLoS ONE, August, 2015, demonstrates the persistent bug in the theory of evolution – no common ancestor. Continue Reading

New Evolution Dilemma
A new and unanticipated evolution dilemma now follows the wake of a massive new microbe discovery. Using a new technique, the number of known bacteria has been "bolstered by almost 50 percent," according to a new article by Kevin Hartnett published in QuantaMagazine.org and re-printed in ScientificAmerica.com.
With a series of successively smaller porous filters, the University of California Banfield Group at Berkley, discovered a massive number of tiny "bacteria representing > 35 phyla… that consistently distinguished these organisms from other bacteria." Travis Bedel's illustration displays the magnitude of the discovery. These newly discovered ultra-small microorganisms, however, accentuates the long-standing dilemma between the theory of evolution and the scientific evidence. Continue Reading

Sharks, No Evolutionary Forerunner
Sharks get a bad rap. With only a cartilaginous skeleton, sharks were once thought to be the primitive evolutionary forerunner of the fish originating more than 400 million years ago during the Paleozoic Era―yet, somehow surviving unchanged. Sharks suffer from misconceived stereotyping as dangerous indiscriminate killers surviving purely by unintelligent deadly instinct.
A new study on the migratory patterns of the tiger shark, Galeocerdo cuvier, published in Nature, however, further dispels these misconceptions. For the first time using satellite-tracking technology, an international research team lead by James Lea of the Guy Harvey Research Institute in Florida, documents the previously unknown extraordinary long-distance annual movements of the tiger shark between completely different types of environments in the Atlantic Ocean. Tiger sharks prove to be no evolutionary forerunner of the fish. Continue Reading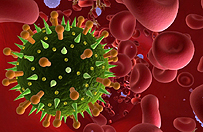 Evolution Scientists Perplexed By Influenza
The Influenza virus (pictured) is one of the best known and studied pathogens in the healthcare industry. Infectious outbreaks of the virus, more commonly known as the flu, are legendary. The 1918 flu pandemic, nicknamed the Spanish flu, is estimated to have infected 500 million eventually killing 50 to 100 million. The first influenza vaccine was approved for military use in 1945. Evolutionary scientists, however, are perplexed by the virus.
The Influenza virus is continuously changing, making it an excellent real-life model for studying evolution and improving healthcare. These changes, however, reduce the effectiveness of the vaccine. To adjust to these changes, the World Health Organization recommended in 1999 that the vaccine should be reformulated each year. Despite advances in viral genetics, the pharmaceutical industry has not improved the vaccine―in fact, this year's vaccine was this decade's worst.
Continue Reading
De-Extinction Craze
De-extinction is thought to have first appeared – as a word – in the 1979 The Source of Magic science fiction book by Piers Anthony and caught the attention of Hollywood. Using ancient cloned dinosaur DNA, popular ER television script writer, Michael Crichton, then captivated the imagination of American film producer Steven Spielberg with the 1990 Jurassic Park novel igniting the de-extinction craze.
In 2013, de-extinction was announced to be a science, at least according to journalist Ben Macintyre writing in the Times (London, March 8). Not everyone agrees, though. "I will argue," said Beth Shapiro of the University of California, Santa Cruz, in her new book How to Clone a Mammoth, the Science of De-Extinction, "that the present focus on bringing back particular species… is misguided" – scientifically.
Continue Reading

Evolution 101, Non-Existent Common Ancestors
The University of California Evolution 101 website teaches that "The central idea of biological evolution is that all life on Earth shares a common ancestor." Echoed in the words of Charles Darwin's grandfather, Erasmus Darwin (1731-1802), "all warm-blooded animals have arisen from one living filament."
David Baum from the University of Wisconsin, along with Stacy Smith from the University of Colorado, in the book Tree Thinking (2013) continues the idea: "This means that evidence of common ancestry is also evidence for evolution." Identifying a common ancestor is no easy task, however. Baum and Smith explain: "tree thinking is conceptually challenging." As the evidence demonstrates, common ancestors are, in fact, non-existent. Continue Reading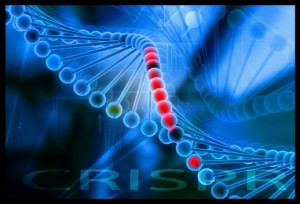 CRISPR, New Evolution Terror Risk
Microbes, once thought to be life's simplest forms, are now known to use complex synchronized genetic processing as a defensive system against foreign invading micro-organisms.
This microbe defense process presents a new terror threat on evolution's foundational belief of life emerging spontaneously from simple processes. In The Origin of Species, Charles Darwin envisioned life starting "from so simple beginning endless forms most beautiful and most wonderful." CRISPR poses a new risk terrorizing Darwin's culturally entrenched naïve theory. Continue Reading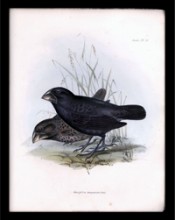 Darwin's Finches Fail Genetic Testing
The Galapagos Islands finches are an iconic symbol of Charles Darwin's theory of evolution. Yet, the actual scientific evidence validating Darwin's theory that "one [of these] species had been taken and modified for different ends" has long been questioned.
In the most comprehensive genetic investigation to-date, a team of scientists led by Sangeet Lamichhaney of Uppsala University in Sweden just published "Evolution of Darwin's finches and their beaks revealed by genome sequencing" in the prestigious journal Nature. The genetic evidence, once again, fails to demonstrate how "one species had been taken and modified."
Continue Reading

Snake Venom Snag
The genetics of snake venom driving evolution has recently emerged as a popular field of investigation. A new study published in the journal Molecular Biological and Evolution, however, has uncovered a critical new snag.
The evolution of snake venom had been hypothesized to originate through a gene duplication process followed by the actions of natural selection leading to increased venom toxicity over time. However, the research team lead by Todd Castoe (pictured), Assistant Professor of Biology at the University of Texas, has discovered a genetic snag challenging this once popular gene duplication theory. Continue Reading