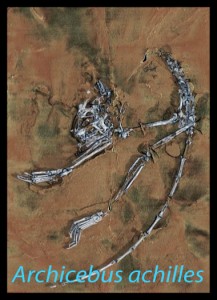 One of the most widely accepted models of human evolution is dubbed the 'out-of-Africa' theory. Charles Darwin was one of the first to propose the descent of all humans from a common ancestor in Africa.
After studying the behavior of African apes, Darwin argued in the Descent of Man, "that our early progenitors lived on the African continent than elsewhere." Not everyone, however, agreed with Darwin even during his lifetime. Darwin's Bulldog, Thomas Huxley, supported Darwin's 'out-of-Africa' theory, while German embryologist Ernst Haeckel advanced the 'out-of-Asia' theory. Since then, not much has changed.
In the prestigious Nature journal, an international team of scientists published their paper entitled "The oldest known primate skeleton and early haplorhine evolution" after studying the evidence for ten years lead by Xijun Ni of the Chinese Academy of Sciences in Beijing, China. Haplorhini is a 'dry-nosed' primate that includes a family known as tarsiers— a primate fossil found in Asia.