Posts Tagged 'Jacques Dubochet'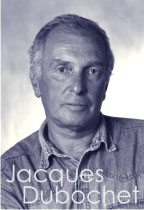 In the same way Isaac Newton discovered the physical laws of motion and gravity, Charles Darwin attempted to discover the natural laws of evolution in The Origin of Species. Natural selection became Darwin's proposed natural law, as expressed in the title−The Origin of Species by Means of Natural Selection.
Today, Darwin's theory of evolution is promoted as a "fact" that accepted by "all scientists". Evolution as a "fact", not theory, is center stage in the realm of politics. The media hammered presidential candidate Rick Perry for stating that evolution is "just a theory". Ironically, though, the facts of evolution continue to elude even the vast majority of the most educated in Western society.
In an article published in BioEssays (2011) entitled "Why is it so difficult to accept Darwin's theory of evolution?" Jacques Dubochet, professor of Ecology and Evolution at the University of Lausanne, Switzerland, was amazed to discover that less than 20% of attendees to a celebration of Darwin's 200th birthday could "[w]rite down in a few words, the essential elements of Darwin's theory of evolution". Continue Reading