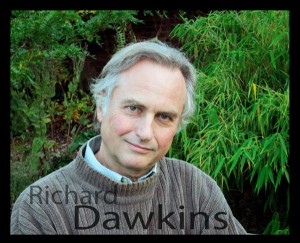 Eryn Brown, writing for the Los Angeles Times, published an article last week entitled "Richard Dawkins discusses evolution, religion and his fans" based on an interview over coffee at the chic Mondrian Hotel on the Sunset Boulevard in West Los Angeles.
To the question "what scientific work are you particularly interested in today," Dawkins replied, "I'm fascinated by the idea that genetics is digital. A gene is a long sequence of coded letters, like computer information. Modern biology is becoming very much a branch of information technology."  
"Can having all that data change the study of molecular biology and evolution" Brown then asked. "It's hugely more data to work from," Dawkins said. "You really can compare letter by letter. The complete tree of life should be gettable, if only we could sequence everything, and that's limited only by money and time"−a purely deceptive distortion of the facts.