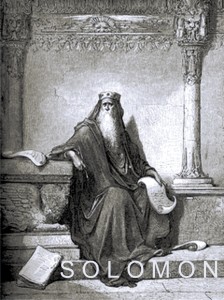 3:9
He has made everything beautiful in its time.
Also He has put eternity in their hearts, except that no one can find out the work that God does from beginning to end.
7:29
Truly, this only I have found:
That God made man upright,
But they have sought out many schemes
12:1
Remember now your Creator in the days of your youth
12:6-7
Remember your Creator before the silver cord is loosed,
Or the golden bowl is broken,
Or the pitcher shattered at the fountain,
Or the wheel broken at the well.Then the dust will return to the earth as it was,
And the spirit will return to God who gave it.