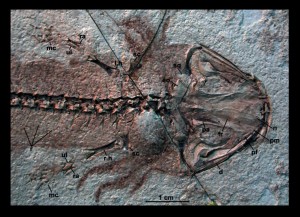 Fossils. The Colossal Evolution Failure
Over the past two decades, a treasure trove of fossils has been unearthed in China.  Some of the world's most exquisitely preserved feathered dinosaurs, birds, reptiles and mammals have been recovered near quiet the northeastern China village of Daohugou.  
Chinese farmers first discovered the trove near this Inner Mongolian village in 1998. The following summer, two distinct salamander species were recovered. Since then, the now infamous fossil site has been named the Daohugou Biota and has yielded more than 30 different vertebrate taxa (groups). The treasure trove of scientific evidence, however, further upends Charles Darwin's theory of evolution.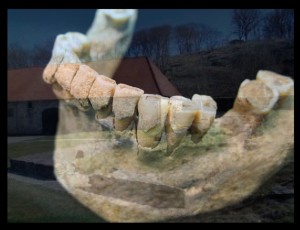 Ancient Calculus Upends Evolution Icon
An international research team led by Christina Warinner of the University of Oklahoma has published ground breaking research performed on ancient dental calculus. The research team involved thirty-two investigators at twelve institutions in seven countries. "Dental calculus," Warinner explains, "is among the richest biomolecular sources yet identified in the archaeological record."
Calculus is derived from the Greek word Calcis originally used to describe limestone. Like a fossil locked in rock, biological molecules are captured in dental calculus with "exceptional preservation." The findings upend the long-used iconic example of observable evolution: the development of antibiotic resistance.