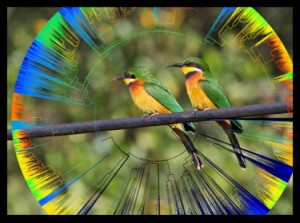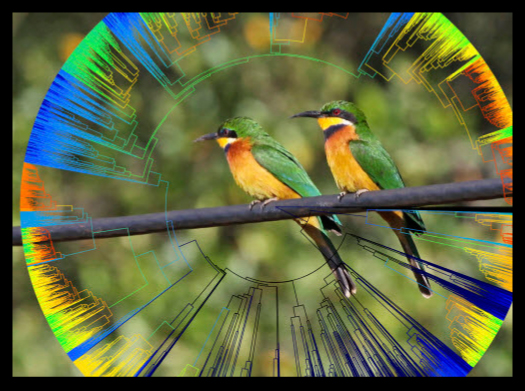 Darwin Wrong Again
In the first edition of The Origin of Species by Charles Darwin published in 1859, his "geographical distribution" proposal for the emergence of new species was presented in two chapters: 11th and 12th, both entitled "Geographic Distribution," but Darwin wrong again.
In Darwin's own words, the emergence of new species was "chiefly grounded on the laws of geographical distribution, that forms now perfectly distinct [species] have descended from a single parent-form," Geographical distribution and "isolation… is an important element in the modification of species through natural selection." Until now, however, Darwin's theory had been largely unchecked and unchallenged.
Geographical isolation was once thought to result in the reproductive isolation. By preventing inbreeding through isolation, Darwin argued that a new species would emerge−speciation.
The Evolution 101 website sponsored by the University of California Berkley (UCB) under the section entitled "Causes of Speciation," lists "Geographical Isolation" as the number one cause for the emergence of new species.  
"In the fruit fly example, some fruit fly larvae were washed up on an island, and speciation started because populations were prevented from interbreeding by geographic isolation. Scientists think that geographic isolation is a common way for the process of speciation to begin"
New research, however, published earlier this month undermines this foundational theory of biological evolution. Biologist Daniel Rabosky of the University of Michigan and Daniel Matute of the University of Chicago in an original research paper entitled "Macroevolutionary speciation rates are decoupled from the evolution of intrinsic reproductive isolation in Drosophila and birds" in the 3rd of September edition of the Proceedings of the National Academy of Sciences refutes . 
By studying Drosophia flies (fruit flies) and birds, Rabosky and Matute surprisingly discovered –

"no evidence that the propensity of organisms to evolve reproductive isolation predicts the rate at which they form new species over geological timescales." 
In an interview by the University of Michigan, Rabosky explained that "Most research on the formation of species has assumed that these types of reproductive barriers are a major cause of speciation. But our results provide no support for this, and our study is actually the first direct test of how these barriers affect the rate at which species form."
Rabosky and reasoned that if genetic barriers to reproduction are a leading cause of new species, then groups of organisms that quickly accumulate those genes should also show high rates of species formation.
This theory was tested by comparing speciation rates to genetic indicators of reproductive isolation in birds and fruit flies. Fruit flies and birds were selected for the study because extensive data sets on interspecies breeding experiments exist for both groups. The researchers used evolutionary tree-based estimates of speciation rates for nine major fruit fly groups and two-thirds of known bird species.
Using computer models to perform comparison, the results came as a surprise. "We found no evidence that these things are related. The rate at which genetic reproductive barriers arise does not predict the rate at which new species form in nature," Rabosky explained further. "If these results are true more generally—which we would not yet claim but do suspect—it would imply that our understanding of species formation is extremely incomplete because we've spent so long studying the wrong things, due to this erroneous assumption that the main cause of species formation is the formation of barriers to reproduction."
"The whole enterprise of finding 'speciation genes' is potentially irrelevant to understanding the origin of species," Rabosky said.
Darwin's "geographical distribution" theory of speciation joins now his theory of pangenesis, blended inheritance, natural selection, sexual selection, and uniformitarianism on the long and growing list of extinct evolution theories. Darwin argument that "… isolation are necessary elements for the formation of new species" is wrong, again.
In desperation for causes for evolution, UCB has been caught fabricating mechanisms for evolution once again just as genetic mutations were finally removed a cause of speciation. Neo-Darwinism is dead. Over the last 150 years since the publication of The Origin of Species, the evolution industry has evolved as master hoodwinking specialists−starting into full gear with the Piltdown Man fiasco.
The once emerging comprehensive theory of evolution has been decimated by technological scientific advances of the late twentieth century. As Alan Love of the University of Minnesota concluded in the watershed book entitled Evolution the Extended Synthesis, "a fully unified view of evolutionary processes may be out of reach."
Evolution was once a theory in crisis, now evolution is in crisis without even a theory.
Biological evolution exists only as a philosophical fact, not a scientific fact.
13 Responses to "Darwin Wrong Again"