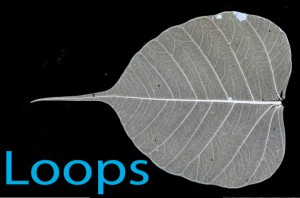 New Challenge to Evolution
As a student at Christ' College in Cambridge (1827-1831), Charles Darwin is reportedly to have given his first microscope by one of his insect collecting friends, John Maurice Herbert. Today, scientists use satellite nanoscopes to study intracellular molecular dynamics and signaling networks between cells.
While loop networks have long been used in architecture, their discovery in biology is credited to Uri Alon of the Weizmann Institute on Science. In 2002, Alon published a by entitled "Network motifs in the transcriptional regulation network of Escherichia coli" in the April edition of the journal Nature Genetics. These newly recognized loop networks, however, present new challenges to evolution.