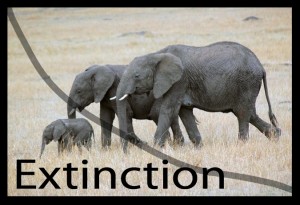 Natural selection, according to Charles Darwin in The Origin of Species, acts with a dual nature pendulum swinging between the formation of new species and the extinction rates of species.
While "extinction and natural selection go hand in hand," Darwin advanced the concept that the pendulum favored the formation of original new species−speciation. The title, The Origin of Species, encapsulates this theory. 
In a new study published in Science Express  this month by biologist Tiago Quental of the University of São Paulo, Brazil, and paleobiologist Charles Marshall of the University of California, Los Angeles, entitled "How the Red Queen drives terrestrial mammals to extinction," however,  undermines Darwin's new species theory.  The study was designed to test a popular evolutionary theory called the Red Queen hypothesis.