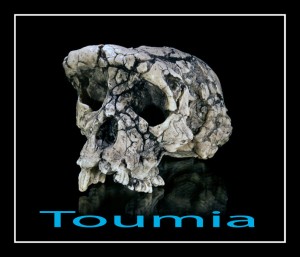 Charles Darwin in The Origin of Species first published in 1859 refers to humans only once: "light will be thrown on the origin of man and his history." By the time The Descent of Man was published in 1871, Darwin's intent was clear: advance the concept that "there is no fundamental difference between man and higher animals."
In developing a theory of human origins, however, amazingly Darwin addresses the problem of the human fossil record evidence only once in The Descent of Man -
With respect to the absence of fossil remains, serving to connect man with his ape-like progenitors, no one will lay much stress on this fact, who will read Sir C. Lyell's discussion, in which he shews that in all the vertebrate classes the discovery of fossil remains has been an extremely slow and fortuitous process. Nor should it be forgotten that those regions which are the most likely to afford remains connecting man with some extinct ape-like creature, have not as yet been searched by geologists.
Schemes to "connect man with his ape-like progenitors" have continued to re-emerge and change since 1871. Currently the most popular model of human evolution places Sahelanthropus tchadensis as one of the earliest possible human ancestor to walk on two feet−a terrestrial form of locomotion known as bipedalism. Bipedalism, for evolutionists, is recognized as a basic distinguishing factor of humans. Evolutionists classify humans in the Hominidae family, specifically as Homo sapiens in the hominid tribe.
Sahelanthropus tchadensis was discovered in the central African nation of Chad in 2001 and  by a team led by Michael Brunet from the Collège de France, France, and nicknamed "Toumai" meaning "hope of life".
The Sahelanthropus discovery was first published in the journal Nature in July 2002 and announced as "the oldest and most primitive known member of the hominid clade, close to the divergence of hominids and chimpanzees."
This fossil discovery, at the time, advanced Darwin's prospect "to connect man with his ape-like" ancestors with transitional fossils. Professor of anthropology, Ronald Wetherington, testifying during the 2009 Texas Board of Education hearings, supported Darwin's prospect that human evolution has –
arguably the most complete sequence of fossil succession of any mammal in the world. No gaps. No lack of transitional fossils… So when people talk about the lack of transitional fossils or gaps in the fossil record, it is absolutely not true. And it is not true specifically of our own species.
This declaration incredibly contradicts even evolution advocates. Donald Johanson, the discoverer of "Lucy", a likely hominid ancestor, couldn't disagree more.  According to Johanson, "[f]rom the earliest period of humanoid evolution, more than 4 million years ago, only a handful of largely undiagnostic fossils have been found."
Richard Lewontin, American evolutionary biologist educated at Columbia University studying under Theodosius Dobzhansky, agrees: "No fossil species can be established as our direct ancestor."
In the words of renowned evolutionary biologist, Stephen Jay Gould, "[m]ost hominid fossils, even though they serve as a basis for endless speculation and elaborate storytelling, are fragments of jaws and scraps of skulls."
Wetherington declaration during the Texas trial fulfills the forecast given by University of Chicago University anatomist C.E. Oxnard: "alleged restorations of ancient types of man have very little, if any, scientific value and are likely only to mislead the public."
Tragically, Johanson successful launched misleading campaign with erroneous evidence. Henry Gee, science writer, wrote in the journal Nature, "Fossil evidence of human evolutionary history is fragmentary and open to various interpretations."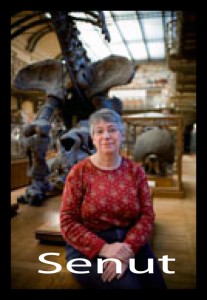 Toumai status promoted as the first hominid in 2001 is not weathering closer scientific investigation. The first problem is the bipedal method of locomotion. Commenting on BBC News in 2002, Brigitte Senut, a leading researcher at the Natural History Museum in Paris was the first to question the hominid status of Toumia by commenting "I tend towards thinking this is the skull of a female gorilla"−not a hominid. Gorillas are knuckle-walkers on four limbs, not a bipedal walker on two limbs.
Writing in Nature, Senut joined Milford H. Wolpoff, Martin Pickford, and John Hawks in noting that "many… features that link the specimen with chimpanzees, gorillas or both, to the exclusion of hominids" since "Sahelanthropus does not appear to have been an obligate bipedal." Concluding, based on the scientific evidence, therefore, "Sahelanthropus was an ape" – not a possible human ancestor.
Casey Luskin of the Discovery Institute in Washington in the new book entitled Science & Human Origins notes the essential problem with validating human evolution -
Hominin fossils generally fall into one of two groups; ape-like species and human-like species, with a large, unbridged gap between them. Despite the hype promoted by many evolutionary paleoanthropologists, the fragmented hominin fossil record does not document the evolution of humans from ape-like ancestors.
"One could confidently expect that as more hominid fossils were found," argued Niles Eldredge, "the story of human evolution would become clearer. Whereas if anything, the opposite has occurred"
In the words of F. Clark Howell anthropologist from the University of California, Berkley, there "is no encompassing theory of [human] evolution…. Alas, there never really has been."
As the Toumia fossil scandal demonstrates, while the theory of human evolution was once in crisis, the theory now exists only as a philosophy.