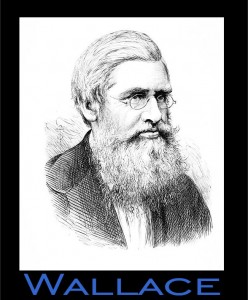 The letter from Alfred Russel Wallace in June 1858 stands as the most motivating letters Charles Darwin was ever to receive. Wallace's letter forced Darwin to finish what was soon to be known as The Origin of Species−a work that had been over 20 years in-the-making, at the time. Darwin was shaken to the core.
In this infamous letter, apparently, Wallace had asked Darwin to review an accompanying paper on entitled "On the Tendency of Varieties to depart indefinitely from the Original Type." Since they had been previously corresponding, Wallace thought Darwin might endorse the paper before sending to Charles Lyell. The letter has since been lost.
By 1858, Lyell was known as a revolutionary geologist known for developing the theory of uniformitarianism−a theory Wallace knew Darwin was central to Darwin's developing theory of natural selection.  Darwin drew from Lyell and Lyell drew from Darwin. The Darwin's had long been an influential family, even far beyond the British shoreline.
Of the more than 15,000 known correspondence letters now available through the Darwin Correspondence Project, however, Wallace's June 1858 letter to Darwin is still missing.
According to Eugene G. Windchy in the book The End of Darwinism and How a Flawed and Disastrous Theory was Stolen and Sold, Wallace's letter "vanished". Smelling a rat, however, Windchy adds "this is odd" and speculates that a concerted conspiracy was underway by Lyell, Joseph Hooker and Darwin to conceal any potential originality claim to the theory of natural selection by Wallace.
Windchy offers an insight into the operational realm of an emerging evolution industry political maneuvering. Lyell recognized an opportunity had much to gain by promoting Darwin. By 1858, while Darwin had a corresponding relationship with Wallace, Darwin had confided the basic tenets of his natural selection theory with only Lyell and Hooker−but not Wallace.
Wallace, who was in the West Indies at the time, was looking for a way to break into the inner circle of the science industry since he had not yet been accepted into any of the scientific societies. Wallace was hoping that Darwin would give him the chance.
In late 1856, Wallace wrote his first letter to Darwin. In response to Wallace's letter, Darwin responded in October 1856 -
I am much obliged for your letter of Oct. 10th. from Celebes received a few days ago…  I can plainly see that we have thought much alike & to a certain extent have come to similar conclusions.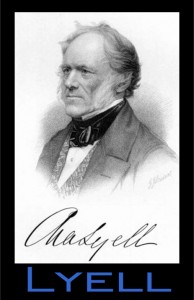 Wallace's attempt to connect with Darwin was a success. Darwin acknowledged that they were developing similar "conclusions", evolution through "slight, successive changes", but neither Wallace nor Darwin mentioned "natural" or "selection" in any of their letters through June 1858.
When Darwin received the now lost letter in June 1858, Darwin was shocked. Wallace apparently had asked Darwin to forward the paper to Lyell for submission for presentation at the prestigious Linnean Society of London.
Ironically, by Darwin's own admission, Lyell had, "some year or so ago," recommended reading Wallace's paper published in the Annuals [a natural history journal]. Darwin envisioned the worst: "all my originality, whatever it may amount to, will be smashed."
Without waiting for a reply, a week later Darwin wrote a second to Lyell to claimed that "there is nothing in Wallace's sketch which is not written out much further in my sketch, copied out in 1844" and asked Lyell to consult with Hooker.
In yet a third letter entitled "PS", Darwin articulates his final position–
It seems hard on me that I should thus be compelled to lose my priority of many years' standing, but I cannot fell at all sure that this alters the justice of the case.
Darwin concedes to Wallace. Since Darwin had always supported Lyell's radical uniformitarian geologic theory, Darwin was hoping that Lyell would not let him down now. Darwin had long considered Lyell and Hooker "my two best friends."
Along with the letters, Darwin had sent to Lyell and Hooker sent "an odd, mixed bundle… a very hasty culling of paperwork" of his work, according to Darwin biographer Janet Browne at Harvard University. Darwin's future was in the hands of Lyell and Hooker.
Lyell and Hooker did not let Darwin down and submitted two of Darwin's papers edited by Hooker's wife to be read before Wallace's paper to the next meeting. The letter from Lyell and Hooker opens with –
My Dear Sir,– The accompanying papers, which we have the honour of communicating to the Linnean Society, and which all relate to the same subject, viz. the Laws which affect the Production of Varieties, Races, and Species, contain the results of the investigations of two indefatigable naturalists, Mr. Charles Darwin and Mr. Alfred Wallace.
As members of the Linnean Society Council, Lyell and Hooker, members with clout.  Darwin's paper overshadowed Wallace's while Darwin stayed home.  After the event, Darwin wrote to Lyell and Hooker that he was "more than satisfied".
Darwin later wrote to Wallace saying that he had "absolutely nothing whatsoever to do in leading Lyell and Hooker to what they thought a fair course of action." In his autobiography, Darwin made the assertion that he had "cared very little" about priority.
The fact was, however, Darwin did care and leveraged his influence on Lyell and Hooker−the intellectual elite. The Darwin's, as nineteenth century leaders of the industrial revolution, were a powerhouse too big to ignore.
While the letter from Wallace to Darwin in 1858 has been credited for losing Wallace's, Darwin saved his "priority".
Darwin was driven by the lost letter.  Tragically, the evolution industry, continuing in the same tradition, is driven by a legacy of greed, fraud, favoritism, and lost evidence−survival of the fittest.