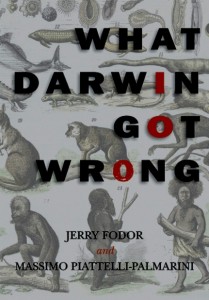 In the search of a natural law for evolution, Charles Darwin employed a theory he coined "natural selection".
The importance Darwin gives to natural selection is highlighted in the complete title of The Origin of Species: On the Origin of Species by Means of Natural Selection and the Preservation of Favoured Races.
Darwin envisioned natural selection as the driving force of evolution – the "means", the proposed natural law, driving the origin of species. In Darwin's words: "I have now recapitulated the facts and considerations which have thoroughly convinced me that species have been modified, during a long course of descent. This has been effected chiefly through the natural selection of numerous successive, slight, favourable variations." The key attributes Darwin of natural selection include successive and slight changes.
While Darwin coined the concept, the general concept of natural selection, while popular at the time, the theory was divisive even within Darwin's inner circle of evolution colleagues.  These inner-circle critical colleagues included Charles Lyell, Joseph Hooker, Asa Gray, and Thomas Henry Huxley. Continue Reading