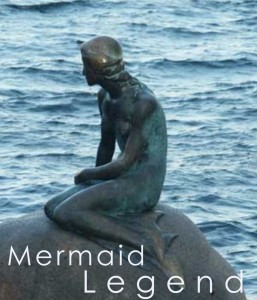 Natural selection is Charles Darwin proposed natural mechanism for the origin of new species, as the title implies—On the Origin of Species by Means of Natural Selection. Natural selection was Darwin's proposed unifying "natural law of evolution".
What is the evidence for natural selection? Darwin explains -
In order to make it clear how, as I believe, natural selection acts, I must beg permission to give one or two imaginary illustrations.

It does not take a Ph.D. to know that "imaginary illustrations" do not qualify as scientific evidence. Amazingly, natural selection was never based on any scientific evidence. In fact, natural selection was simply founded on a philosophical belief in evolution using deductive reasoning and supported by "imaginary" and speculative evidence.
Darwin clearly makes the point that natural selection was developed on speculations, not science –
I am quite conscious that my speculations run quite beyond the bounds of true science.
What is the definition of natural selection? Darwin explains -
I do believe that natural selection will generally act very slowly, only over long periods of time…. natural selection acts slowly by accumulating slight, successive, favorable variations.
With this definition of natural selection, the quest since 1859 has centered on finding the "slight, successive" transitional links between the species beyond the "imaginary illustrations".
As evidence, Darwin proposed the Halitherium, Zeuglodon, Hipparion, and the Archaeopteryx in The Origin of Species. Halithermium and Zeuglodon are large sea mammals and the Hipparion is a horse. Zeuglodon is only mentioned once in The Origin of Species.
Darwin proposed sea mammals as transitional links, since Darwin was simply continuing the Greek philosophy that animals originated from the sea. Darwin suggests that the Halithermium may be an intermediate link because "the extinct Halitherium … makes some approach to ordinary hoofed quadrupeds." In other words, the Halitherium eventually evolved to arise out of the water to walk on land as a horse, a Hipparion.
Greek philosopher Anaximander taught that "life evolved from moisture," and that "man developed from fish." The origin of the mermaid legend can be traced back to the Siren mythology of the legendary aquatic creature appearing with the head and torso of a human female and the tail of a fish. The Halitherium to Hipparion (horse) transitional link, points to the fact that natural selection was driven by a philosophy of evolution, and not by the scientific evidence.
Without question, Darwin's most legendary transitional links are the Hipparion horse and the bird Archaeopteryx. The horse and Archaeopteryx eventually became popular examples of the missing links of evolution used in biology textbooks, even throughout the late twentieth century.
After 150 years of research since the publication of The Origin of Species however, the scientific evidence for the "slight, successive" transitional changes in the horse and Archaeopteryx have long been known to fail the elusive transitional link status.
At the International Archaeopteryx Conference in 1985, Peter Dodson concluded that the Archaeopteryx was a bird capable of flight and published his conclusion in the Journal of Vertebrate Paleontology:
At the end of the three days of presentations, Alan Charig, chief curator of fossil amphibians, reptiles, and birds at the British Museum, orchestrated a concerted effort to summarize the ideas for which consensus exists. The general credo runs as follows: Archaeopteryx was a bird that could fly.
In other words, the Archaeopteryx was not a transitional link between the reptile and bird—the Archaeopteryx was simply a bird. The evidence was merely speculation based on selective evidence.
The horse evolution legend follows a similar fate. In 1979, David Raup, at the Field Museum of Natural History in Chicago, acknowledged that any evolutionary sequence is light-years more complex than originally thought -
Well, we are now about 120 years after Darwin, and knowledge of the fossil record has been greatly expanded…. Ironically, we have even fewer examples of evolutionary transition than we had in Darwin's time. By this I mean that some of the classic cases of Darwinian change in the fossil record, such as the evolution of the horse in North America, have had to be discarded or modified as a result of more detailed information—what appeared to be a nice, simple progression when relatively few data were available now appears to be much more complex and much less gradualistic.
Even Darwin was keenly aware that use of selective evidence became problematic. No big surprise, natural selection ironically became Darwin's biggest problem. In his own words –
Natural selection… is by far the most serious special difficulty which my theory has encountered.
And, 20th century scientists agree. Conrad H Waddington, the renowned evolutionary paleontologist, spells it out -
There, you do come to what is, in effect, a vacuous statement: Natural selection is that some things leave more offspring than others; and you ask, which leave more offspring than others; and it is those that leave more offspring; and there is nothing more to it than that."
Natural selection is the big Black Box of evolution. No one knows what it is, where it came from, or how it even works. Italian geneticist Giuseppe Sermonti agrees with Waddington -
Natural selection could perhaps be invoked as a mechanism accounting for the survival of the species. But the claim that natural selection is creative of life… can only leave one dumbstruck.
In the 2010 book entitled What Darwin Got Wrong, even "card-carrying" atheists, Jerry Fodor and Massimo Palmarini, came to the very same conclusion –
We have both spent effort and ink… to show that Darwin's theory of natural selection is fatally flawed.
In the end, natural selection has not a friend of Darwin, neither then or now. Speculations on selective evidence are not within the scope of science, mermaids only exist in mythology. Sensing the depth of problems with natural selection, in a letter to H. Falconer in October 1862, Darwin wrote,
I look at it as absolutely certain that very much in the Origin will be proved to be rubbish.
Today after 150 years of research, the title The Origin of Species Theory by Means of Selective Evidence would be more descriptive since Darwin's theory was based on a philosophy of evolution using selective evidence. Evolution during the late twentieth century was a theory in crisis, now evolution is simply a philosophy without a theory.
Biological evolution continues merely as a myth, along with the mermaid legend.
2 Responses to "Natural Selection to Selective Evidence"