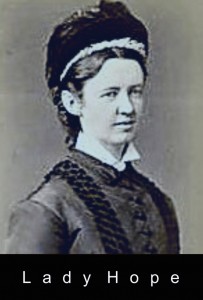 Myths have circulated that Charles Darwin recanted the theory of evolution while he was dying. Some of the stories read like this: "Shortly after Darwin's death at seventy-four on April 19, 1882, the evangelistic widow of Admiral of the Fleet Sir James Hope [Lady Hope] told a gathering of students at Northfield Seminary in Massachusetts that she had visited Darwin in his last hours and found him reading the Epistle to the Hebrews. Darwin, she said, announced that he wished he 'had not expressed my theory of evolution as I have done,' and he also asked her to get some people together so he could speak to them of Jesus Christ and His salvation, being in a state where he was eagerly savoring the heavenly anticipation of bliss."
Darwin's family all denied the story and campaigned against it. Darwin's son Francis wrote in a letter in May 1918: "Lady Hope's account of my father's views on religion is quite untrue. I have publicly accused her of falsehood, but have not seen any reply. My father's agnostic point of view is given in my Life and Letters of Charles Darwin, Vol. I., pp. 304–317. You are at liberty to publish the above statement. Indeed, I shall be glad if you will do so."
Darwin's daughter Henrietta Litchfield also refuted the story, stating in the 1922 publication of The Christian: "I was present at his deathbed; Lady Hope was not present during his last illness, or any illness. I believe he never even saw her, but in any case, she had no influence over him in any department of thought or belief. He never recanted any of his scientific views, either then or earlier. We think the story of his conversion was fabricated in the U.S.A.… The whole story has no foundation what-so-ever."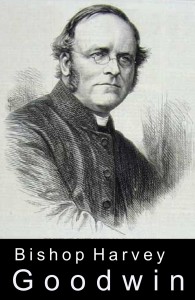 As an agnostic, Darwin was respected by his contemporaries, and even the Church of England. The Bishop of Carlisle, Harvey Goodwin, in a memorial sermon preached in the Abbey on the Sunday following the funeral, launched to bridge the agnostic-belief gap by stating -
I think that the interment of the remains of Mr. Darwin in Westminster Abbey is in accordance with the judgment of the wisest of his countrymen … It would have been unfortunate if anything had occurred to give weight and currency to the foolish notion which some have diligently propagated, but for which Mr. Darwin was not responsible, that there is a necessary conflict between a knowledge of Nature and a belief in God.
The bishop along with the Church of England could not have been more naive—Darwin unleashed the wave of atheism. In The Blind Watchmaker, leading atheist Richard Dawkins wrote –
although atheism might have been logically tenable before Darwin, Darwin made it possible to be an intellectually fulfilled atheist.
Evolution now reigns as the explanation for the origins and meaning of life lead by the British zoologist, Richard Dawkins who explains –
It is absolutely safe to say that if you meet somebody who claims not to believe in evolution that person is ignorant, stupid, or insane.
The rise of atheism early in the twentieth century, rather than bringing an age of enlightenment, became the breeding fields for the bloodiest century in history—largely at the hands Hitler, Stalin, Lenin, and Mao. Contrary to Dawkins contention, the theory of evolution unleashed worldwide insanity—not peace.
Certainly, Darwin was critical of his own arguments for evolution in The Origin of Species. In a letter to Hugh Falconer in October 1862, Darwin wrote,
I look at it as absolutely certain that very much in the Origin will be proved to be rubbish
In the wake of 150 years of unprecedented scientific research on the fossil record, embryology, molecular biology, and genetics, the theory of evolution remains as it started —"rubbish." However, any recanting document prior to his deathbed experience in April 1882 continues to escape the reach of historians.
Since Darwin's "innumerable" transitional species never existed on the Earth and natural selection never earned scientific vindication, today evolution continues more in crisis now than at any other time since the publication of The Origin of Species.  
Tragically, Darwin's theory, supported by the likes of Harvey Goodwin in the church, blinded to the incompatibility of evolution with natural history following the abandonment of the Genesis account, continues to extract an immeasurable cost from humankind.
2 Responses to "Darwin Recant?"