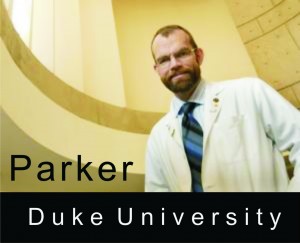 Long denigrated as vestigial or useless structure, the human appendix is now known to have a number of specific functions. The most widely recognized function is as a "safe house" for the beneficial bacteria living in the human gut." There are approximately 500 species of bacteria in the gut alone—the continued presence of beneficial bacteria is essential for good health.
ScienceDaily in an article entitled "Appendix Isn't Useless At All: It's A Safe House For Good Bacteria," October 8, 2007, William Parker, Ph.D., assistant professor of experimental surgery along with R. Randal Bollinger, M.D., Ph.D., Duke University professor emeritus noted—"Our studies have indicated that the immune system protects and nourishes the colonies of microbes living in the biofilm. By protecting these good microbes, the harmful microbes have no place to locate. We have also shown that biofilms are most pronounced in the appendix and their prevalence decreases moving away from it." One of the functions of the appendix is to serve as a microbe storehouse.
According to their study published in the Journal of Theoretical Biology, the bacteria in the human gut functions to digest food and produce vitamins, like Vitamin K—essential to coagulation. In the event that bacteria in the intestines become unbalanced, or taken over by opportunistic organisms such as cholera or amoebic dysentery, the appendix functions to reboot the bacterial flora. Parker explains the mechanism: "Once the bowel contents have left the body, the good bacteria hidden away in the appendix can emerge and repopulate the lining of the intestine before more harmful bacteria can take up residence."
"Darwin simply didn't have access to the information we have," explains Parker. "If Darwin had been aware of the species that have an appendix attached to a large cecum… he probably would not have thought of the appendix as a vestige of evolution."
When Jerry Coyne (2009), professor at the University of Chicago, writing in his book, Why Evolution is True that "our appendix is simply the remnant of an organ that was critically important to our leaf-eating ancestors, but is of no real value to use," excluded known evidence. Continued adherence to the vestige status of the appendix by evolutionists requires rejection of the scientific method.
"Maybe it's time to correct the textbooks," says William Parker, Ph.D., assistant professor of surgical sciences at Duke and the senior author of the study. "Many biology texts today still refer to the appendix as a 'vestigial organ.'"