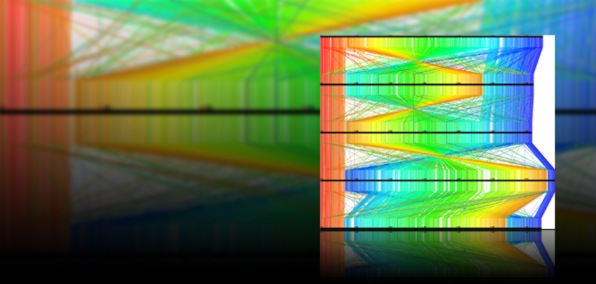 Genomics offers unprecedented opportunities for testing the central tenets of evolutionary biology formulated by Charles Darwin in The Origin of Species in 1859, later modified into the Central Dogma by the Modern Synthesis during the twentieth century.
In a 2009 review article by entitled "Darwinian evolution in the light of genomics", published in Nucleic Acid Research, Eugene V Koonin concludes "[m]ajor contributions of horizonal gene transfer… undermine the Tree of Life concept. An adequate depiction of evolution requires the more complex concept of a network or 'forest' of life." 
Darwin wrote in The Origin of Species,"[a]lthough the belief that an organ so perfect as the eye could have been formed by natural selection, is enough to stagger any one; yet in the case of any organ, if we know of a long series of gradations in complexity, each good for its possessor, then under changing conditions of life, there is no logical impossibility in the acquirement of any conceivable degree of perfection through natural selection."
Koonin continues, "[t]here is no consistent tendency of evolution towards increased genomic complexity." Genomics has failed to demostrate increasing complexity as hypothesized by Darwin.
Evolution needs to synthesis a new mechanism to survive. To this end, Koonin suggests the possibility: "a new synthesis of evolutionary biology might become feasible in a not so remote future." Until then, genomic evidence fails to support evolution.
Koonin, EV. 2009. Darwinian evolution in the light of genomics. Nucleic Acid Research, 37(4)1011-1034.