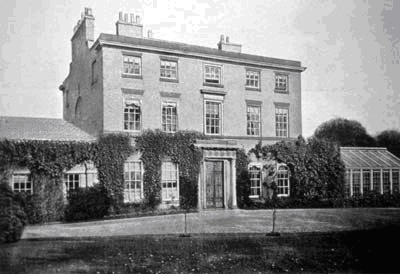 Charles Robert Darwin was the son of Robert and Susannah Darwin. Darwin was born at the grand family estate known as  in the beautiful "town of flowers," Shrewsbury, England.  "The Mount" was built by Darwin's father in 1797 on two and a half acres, now called the "Darwin Gardens."
Things were run efficiently and orderly at The Mount. Susannah Darwin maintained a "perennial garden diary" to record the details of flowerings and fruiting in the kitchen garden in their pleasure gardens and glasshouses. Darwin was the fifth of six children: three older sisters Marianne, Caroline, and Susanne; one younger sister, Emily Catherine; and an older brother, Erasmus.
As a young child, Darwin was given the nickname of "Babba," taken from his middle name Robert. As a young teenager, his brother Erasmus just called him "Bobby." The Darwin home was loving, caring, and cultured. Susannah Darwin skillfully used family teaching moments. When Darwin brought a flower to her, he remembers her saying, "by looking at the inside of the blossom, the name of the plant [can] be discovered;" a lifetime lesson for a budding naturalist.